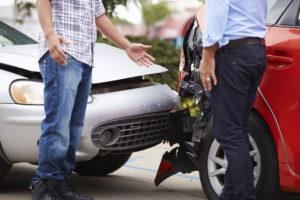 The majority of car accident cases are settled without having to go to court. If your case cannot be resolved via a settlement, you may have to go to court. There is a statute of limitations on injuries received during a car accident that must be complied with to ensure you can go to court if needed. Generally speaking, you have up to two years to file your lawsuit.
The statute of limitations applies to all civil cases, including personal injury and wrongful death lawsuits. Each may have a different date that marks the beginning of the statute. When you have a car accident law firm to represent you, they will explain the filing deadlines and how each applies to your case.
The Statute of Limitations Is a Crucial Part of Your Car Accident Case
In Ohio, the personal injury statute of limitations is generally two years from the date the accident occurred, according to Ohio Revised Code Section 2305.10. This date applies if you or a family member was injured or had your vehicle damaged in the accident. Your car accident report and medical records will document this date for you.
The wrongful death statute of limitations is also generally two years from the date of a loved one's demise, even if that was not the date the accident occurred, according to Ohio Revised Code Section 2125.02. This date applies if your family lost a loved one in, or as a result of, a car accident. Your loved one's death certificate will document this date for you.
Factors That Can Cause a Change in the Statute of Limitations
While filing your case before the statutory filing deadline expires is mandatory, it can also be complicated because the following factors can cause the deadline to fluctuate:
The involvement of a minor in the accident
Actions the at-fault party might take
The involvement of a government vehicle
In most cases, your case will be settled before it reaches this deadline. If settlement negotiations are prolonged, or any other factor prevents your case from being resolved on time, your lawyer will ensure your lawsuit is filed within the allotted time.
Why an Insurance Settlement Might Not Be Possible in Your Case
In some cases, the at-fault party and their insurance provider might refuse to settle your case out of court. In other cases, you might refuse to accept a settlement offer. Some reasons this can occur include:
The at-fault party disputes liability
The insurer makes an unreasonably low offer
The insurance company acts in bad faith
The at-fault driver's insurance policy lapsed
No matter why your case goes to court, you must file it within the state-imposed statute of limitations.
For a free legal consultation, call (614) 538-1116
The Costly Consequences of an Expired Statute of Limitations
Ensuring the filing deadline is correctly understood and interpreted — including any factors that might cause it to fluctuate — is critical to your case. If the statute of limitations expires:
You will not be able to file your lawsuit at all
Your lawsuit will be dismissed without being heard
You will have no legal avenue to pursue compensation
Any of these asdverse outcomes could mean you are unable to fight for the compensation you are entitled to for the at-fault driver's negligence. The lawyer who handles your case will ensure the appropriate statute of limitations is met in your case.
Most cases like yours will end with an insurance settlement. If yours does have to go to court, your lawyer will represent you there on a contingency-fee basis which means you will owe them nothing until they obtain a financial award for you.
Compensation You Can Recover if Your Case does Not Run Out of Time
By seeking compensation from the driver who caused your accident right away, you could recover the following damages:
All accident-related medical bills
All accident-related lost wages
Loss of future earning capacity
Treatment-related travel expenses
Property damage or total loss
Physical disability or disfigurement
Physical pain and suffering
Mental and emotional anguish
Wrongful death damages, where applicable
The car accident lawyer who handles your case will ensure it receives a detailed and accurate financial value. Your lawyer will ensure no valid expenses or losses are overlooked or omitted, which will ensure your case is not undervalued or underpaid.
Do Not Let Your Right to Compensation Expire
If you or someone you love was injured in a car accident, Ohio law has a statute of limitations on injuries received during the accident. When our law firm handles your case, we make sure it complies with this and all legal parameters. Our goal is to fight for the best possible outcome for you before time runs out.
Do not wait to contact one of our case review team members at Bressman Law to start building your case for financial recovery today.
Call or text (614) 538-1116 or complete a Free Case Evaluation form